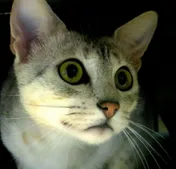 Greyson is our newest member of the clinic cat family. He is 16lbs of Egyptian Mau. He is a nearly 2 years old.
Arrow is the most outgoing of our clinic cats, and is often very obvious throughout the clinic. He is a 2 yr old Bengal.
Raj is rather small with a LARGE personality. He doesn't like to be picked up or touched by strangers, but likes everyone to admire his perfect spots so is often seen parading around up front! He is also the main character in many of our YouTube videos. He loves to play with puppies! He is a Bengal.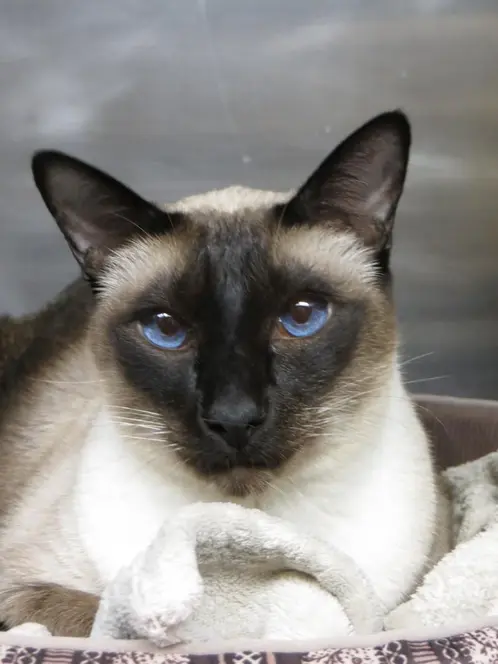 Campion is our siamese cat. He can be shy with strangers, so is often not up front. He is very sweet though, so if he walks up to you and screams that he wants to be pet- HE MEANS IT!
Harriet is our resident diva. She is often found sleeping above our front desk. Her main trick when she wants to be pet is to roll around and chirp at you.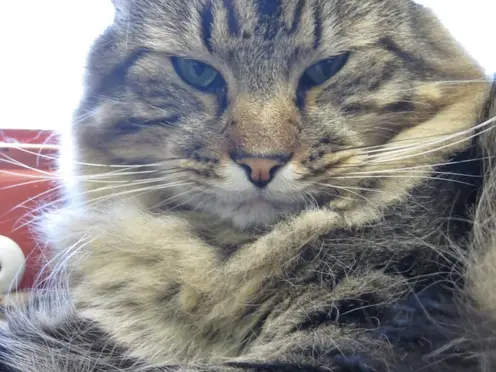 Simon is our only current fluffy cat. He is often in the cat bed next to the front desk. He prefers to be silent and very quiet, so you often don't know he is there until he moves. He likes to scare people by startling them that way.