Here you'll find everything you need about Pomfret Small Animal Clinic and how we can help you. We have online forms for everything related to our Pomfret Center veterinarian clinic, and information, including a virtual office tour and what to expect in your visit.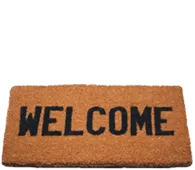 Due to the changing world of healthcare and technology the Pomfret Small Animal Clinic now has the ability to provide our patients with certain types of information via email and/or text messaging. If you wish to have the opportunity to receive information of this type, please complete the form below.
We believe strongly in protecting the privacy of our clients. When you provide this information to us, it is only used as a way to communicate with you. In order to protect your privacy, no confidential or personal information will be sent from the Pomfret Small Animal Clinic via email or text messaging. The Pomfret Small Animal Clinic does not share the names, email addresses, and/or telephone numbers of patients with any other company, or with any other patient.
Please fill out the new client form at New Client Form and have any previous medical records sent to [email protected].